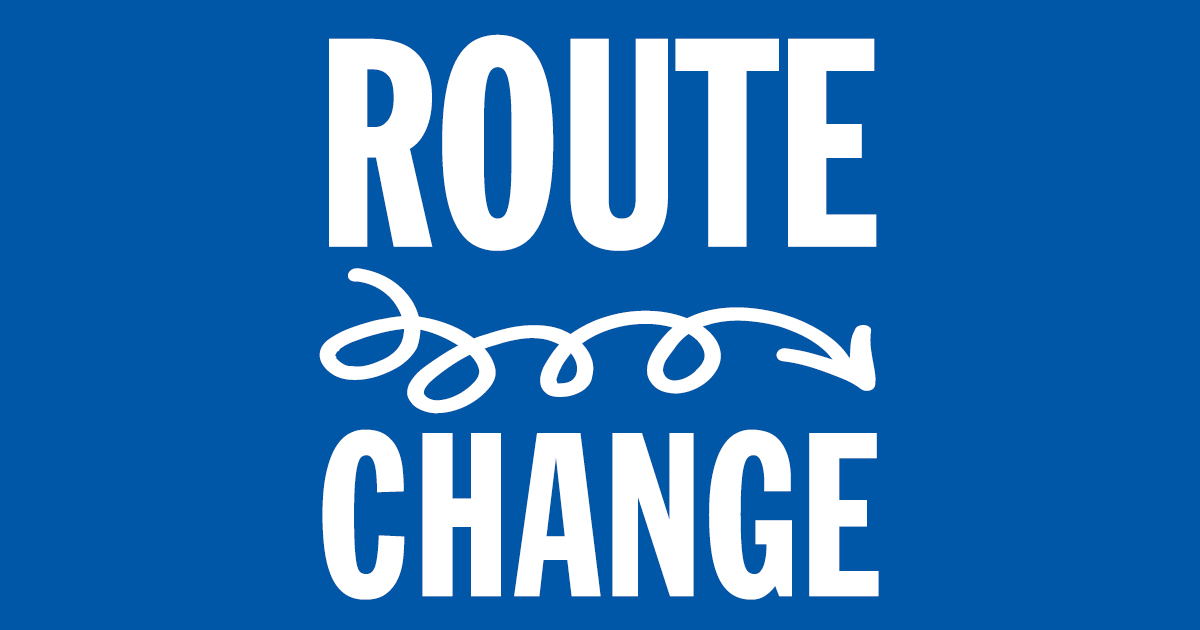 Due to construction, please note that the ride route has been changed for 2017.
**PLEASE NOTE IMPORTANT RIDE ROUTE UPDATE**
Ride Begins at Mackie Harley Davidson, 880 Champlain Ave, Whitby (Thickson Rd & 401)
Registration 8AM – 11AM
Kickstands up @ 11 am sharp
In an effort to keep us all together we will have blockers in place at intersections, and chase truck generously supplied by Mackie Harley Davidson will be following behind in case of any breakdowns. Any problems off the planned route by taking shortcuts or such, you do so at your own peril.
1hr 35mins 129km
• East on Champlain Ave for 1.5 k's
• South on Stevenson Rd to the 401 Highway East bound ramp
• East on 401 Highway for 20 KMs to HWY 115 North
• North 17KMs to Ganaraska Rd East (County Rd 9)
• County Rd 9 East 24kms to County Rd 10 (Garden Hill)
• County Rd 10 North 18kms to Hwy 7A (Cavan)
• Hwy 7A (Cavan) West 16kms to Hwy 35 North
• Hwy 35 North 8.9kms to Regional Rd 57 (Golf Course Road)
• Turn Left on Regional Rd 57 (Golf Course Road) 20kms to HWY 7A
• Turn right HWY 7A West 11KMs to Palmer Park, 175 Water St, Port Perry ** Lunch Location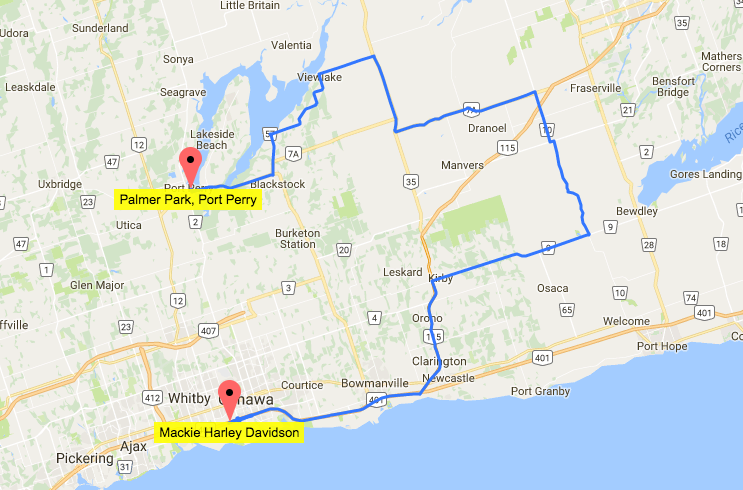 For the latest updates, visit the Ride Route page.