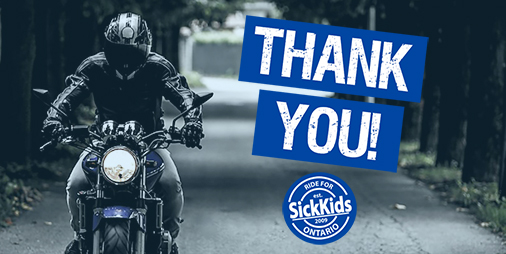 Thank you to everyone who participated in yesterday's ride. What a day!
Keep your photos rolling in tagged with #RFSK & @ride4sickkids! We'll be announcing a winner of our photo contest soon.
Donations can still be made until Aug 30th and totals raised will be posted Sept 1st.
Thanks again and see you next year!!!